Services, Products & Travel Insurance

In addition to bringing you the best deals on international and local flights, Travelstart also offers a range of products and services to assist you with your travelling needs. For just a few hundred rand more purchase travel insurance or a flexi ticket for a free date change with your flights. From Visa denied policies to premium service packages and mobile booking apps, we have it all. Browse our list of services below to find out more.
Airline Liquidation Protection
With this policy, Travelstart offers travellers a full refund of airfare & taxes should the airline you're travelling with be liquidated.
Read More
Flexi Ticket Upgrade
With the Flexi ticket upgrade, Travelstart offers you one free date change for flights booked. This allows you to book those cheap flights even though you're unsure about availability or final travel dates.
Read More
Visa Denied Service
Purchasing the Visa Denied policy allows you to claim back the cost of your flight ticket (purchased from Travelstart), in the case your visa application is rejected by an Embassy.
Read More
Premium Service Package
Booking the premium service package entitles you to dedicated help with securing all your flight specifications. Travelstart assists with meals, seating arrangements, special luggage & sports equipment transport, online check-in, travelling with children and frequent flyer programmes.
Read More
Airline Ratings and Reviews
We have launched an airline review system to help you rate, compliment and complain about airlines you have had the pleasure of interacting with. From this platform you have the ability to rate airlines on the following fundamentals: check-in & boarding process, in-flight service, dining options, in-flight entertainment, washroom cleanliness & comfort.
Read More
Newsletter subscription
Get instant notifications straight to your inbox on the latest offers from travelstart.com.sa. Flight ticket promotions, holiday packages, competitions and much more.
Read More
Mobile Apps
At Travelstart we thrive on innovation and aim to make your booking process as simple as possible on all platforms. Thus the creation of our mobile booking apps to assist you in purchasing flights from your preferred platform. Introducing Flapp, which allows you to conveniently book flights on your Smartphone (both IOS and android versions of the app is now available).
Read More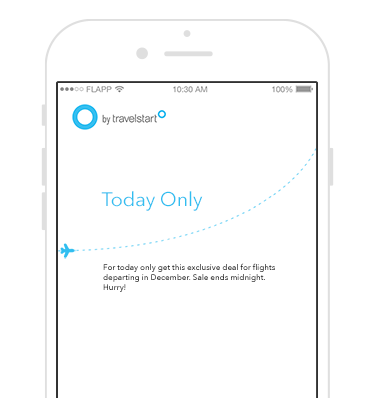 Get exclusive app deals
Flapp gives you instant access to exclusive specials on all domestic and international flights, making it the cheapest place to book your travel. No matter which airline you prefer, where you're flying to, or when you depart, rest assured that if you're using Flapp, you're finding the best fares in town.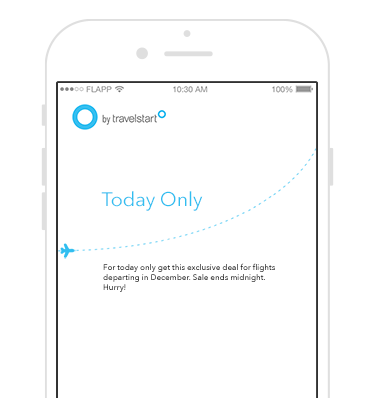 Flapp's newest feature
Does downloading a separate app for every airline you fly with sound a little insane? Forget the rest, you can now check in online for all your flights using the Flapp app!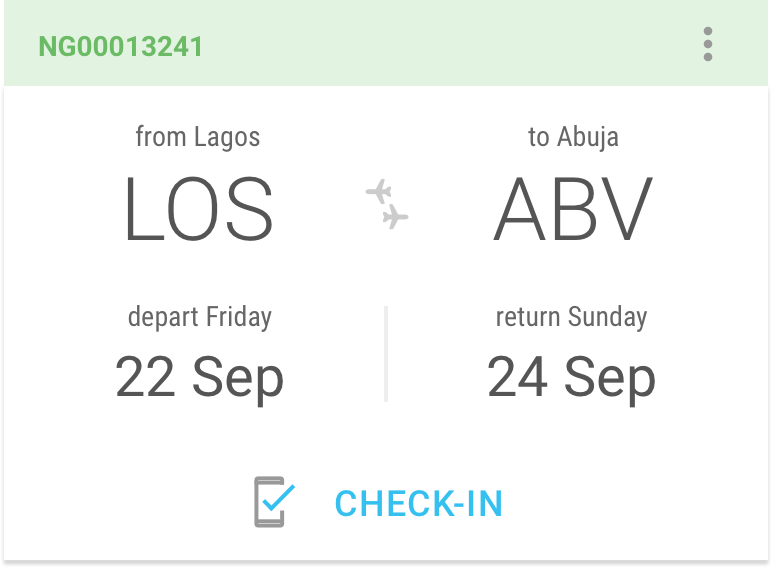 Download Flapp
for free now